Technology research
---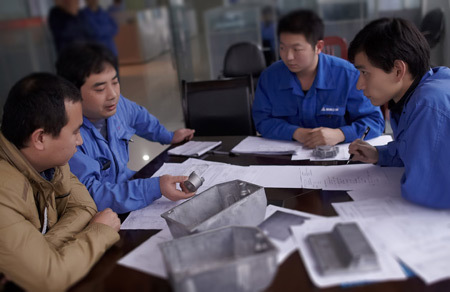 Business Policy:
Based on supporting facilities, expand the market, establish a brand, and give back to the society.
Business philosophy:
Surprising users is the pursuit of Kanghui users.
Enterprise Spirit:
Integrity, dedication, diligence, innovation.
Basic values:
1. Customer first; 2. Strict discipline; 3. Focus on quality; 4. Reduce costs; 5. Focus on results; 6. Team spirit; 7. Strive for excellence.
Quality Policy:
Quality first, customer first, full participation, continuous improvement.
Kanghui Machinery Strength Manufacturing
Thank you for coming to the official website of Chongqing KangHui Mechanical Manufacturing Co., Ltd. If you have the intention to co-operate, please leave a message for us or use the following way to contact us. We will give you feedback at the first time, and provide you with the sincerest service. Thank you!
Headquarters Address:
No. 168, Group 7, Huangjiayan Village, Shiban Town, High tech Zone, Chongqing, China.
©️ 2023 Chongqing KangHui Mechanical Manufacturing Co., Ltd. All Rights Reserved.
SAF Coolest v1.3 设置面板
GXTSX-ZGON-PEZDE-ZDE
图片ALT信息: Kanghui Machinery
SVG图标库
请自行添加图标,用div包起来,并命名使用