---
Cummins will accelerate new energy and digital layout based on the development of its core business
---
"As a technology company, Cummins will serve the market better than other companies and succeed in emerging technologies." This is what Cummins Chairman and CEO Tom Linebarger recently explained when sharing the company's current status and future development with several Cummins executives. "Cummins is well prepared to continue to lead the way in technology, whether it's current technology or future technology, including core business, pure electric, alternative fuels, power solutions, digital capabilities, big data and Skills of analyze."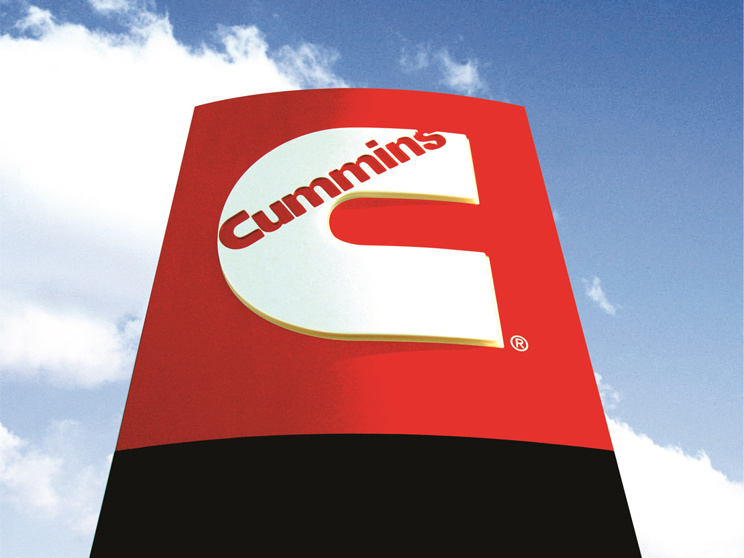 "As a global power leader in the commercial and industrial markets, we will be more successful in emerging technologies than other companies," said Lambert. "In the past 100 years, Cummins has been innovative and adaptable. Capabilities provide a constant source of motivation for business success. It is precisely because of these two points that we can confidently follow the right path at this critical intersection. We will provide customers with a range of power technologies. From diesel and natural gas to pure electric and hybrid powertrains, we will provide our customers with the best solution for their application."
Core Business
Cummins will continue to focus on its core business markets—engines, powertrains, parts and distribution services. Our success in core business is not uncommon, such as Cummins' largest engine platform to date, QSK95; the latest X15 series engine that offers the best fuel economy and maintenance costs in the same class. The engine features patented parts, such as the innovative single-processor post processor, which is 60% smaller and 40% lighter. All of these results are derived from the strong support of Cummins' global technologists.
Motorized
Earlier this year, Cummins increased its investment in the commercialization of electric technology, combining Cummins' expertise with important experience in electric drivetrains. In addition, the company works with potential partners to explore commercial applications for energy storage, power electronics, motor drive systems and part control to ensure that technology continues to lead in related areas. Cummins will begin to deliver electric drive systems including battery electric vehicles and plug-in hybrids in 2019. This is just the first step in Cummins' move to the top electric drive systems, leading the commercial vehicle and industrial markets.
Alternative energy and power solutions
Currently, Cummins offers a zero-emission natural gas engine system that is highly compatible with the city's need to address air quality issues. Natural gas engine technology reduces carbon footprint, especially when combined with renewable natural gas, natural gas engines can achieve "negative carbon". Today's natural gas engines and fuel systems are better than ever, with longer mileage, easier maintenance and more fuel-adding sites. This has helped the gas-powered fleet achieve longer operating hours and lower operating costs.
In addition, Cummins has increased R&D investment in the wide range of fuels for its products. The company is vigorously developing high-efficiency gasoline technology, which is expected to achieve the same performance and durability as diesel, and maintain competitive fuel economy while meeting strict emission standards.
In the long run, Cummins' R&D and Technology Division will further explore alternative energy applications including biofuels, synthetic fuels and hydrogen, as well as explore proton exchange membrane (PEM) and solid oxide fuel cell (SOFC) technologies. Invest in key projects. These two projects have great potential in providing superior power density compared to conventional internal combustion engines.
Digital capabilities, big data and analytical capabilities
Customers are looking for more convenient and responsive interactions, real-time updates and information to make products safer, more efficient and easier to use. For a long time, Cummins has provided remote intelligent technology services to customers in some markets, but the potential of digitization is farther and faster than remote intelligence technology. Aware of this trend, in May 2017, Cummins established a new organization within the company, the Digital Promotion Department, led by Chief Information Officer Sherry Aaholm. This new organization will enable companies to achieve efficient innovation and bring concepts from the conception phase to commercial implementation in the quickest and most efficient way.